General classification of towels
Towels are the items we use most often and have the closest contact with us. But do you know the classification of towels?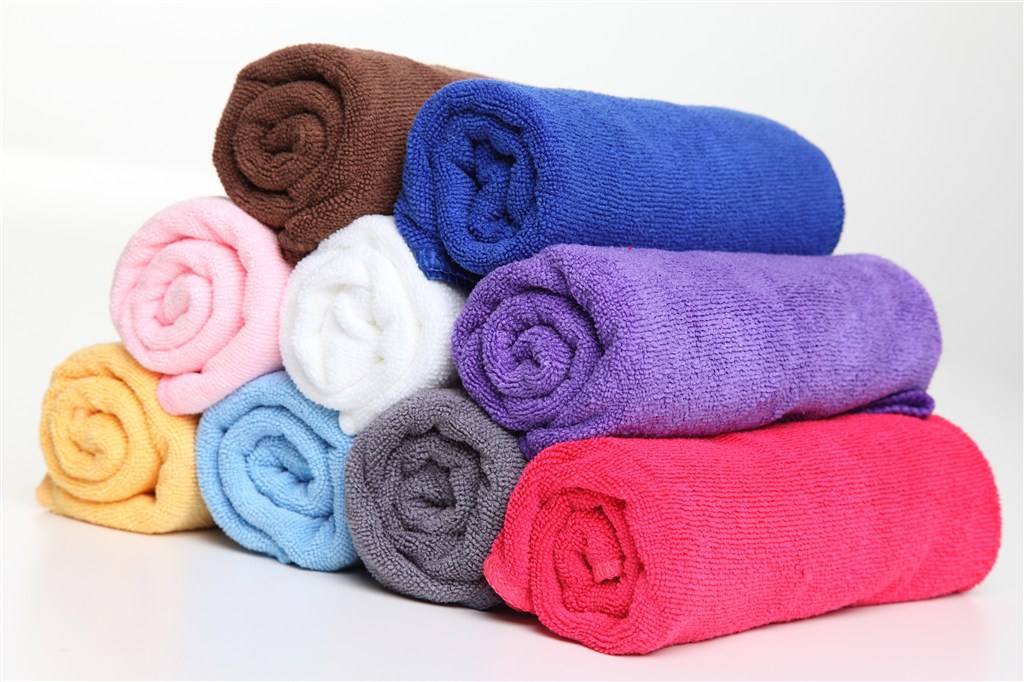 Towels are fabrics with a terry loop composed of three system yarns intertwined. The yarns of these three systems are hair warps, ground warps and weft yarns. With the development of science and technology, there have been warp-knitted towel fabrics, woven towels, monochrome flat-gloss towels, satin jacquard weaving, printing, unblemished towels, cut velvet towels, etc., which are the shortest developing time and the fastest growing textiles. product.
Terry towels
The cotton terry tissue towel is added to the yarn to form a terry when weaving on a loom, and is generally called a tuck-in organization.
Cut towel
The cut pile towel is similar to the terry cloth. The terry cuts the terry through the cut pile and cuts down the surface of the fabric. The pile is shorter than the terry cloth and somewhat similar to the surface of the velvet. Many consumers love the exquisite shine of cut-gray towels. In general, the side of the terry is used to contact the skin and it is easier to absorb moisture.
Printed towel
A variety of beautiful print designs are designed on terry cloth or cut pile towel cloths.
Jacquard towels
On the surface of the towel, there are delicate three-dimensional patterns that slightly protrude from the surface of the fabric and are woven into the towel fabric on the Jacquard machine.
Embroidered towel
To make the bathroom more exquisite and elegant, the manufacturer applied the embroidery or trim to the towel design.
The above is General classification of towels.editor introduced to everyone .If you want to know more about digital printing towel related content , please pay attention to Jiangsu Busyman Textile Co., Ltd.http://www.towelkingdom.com/