In 2020, the textile industry can only establish a preliminary application system for manufacturing applications.
The report of the 19th CPC National Congress pointed out: Accelerate the building of manufacturing powers, accelerate the development of advanced manufacturing industries, and promote the deep integration of the Internet, big data, artificial intelligence, and the real economy.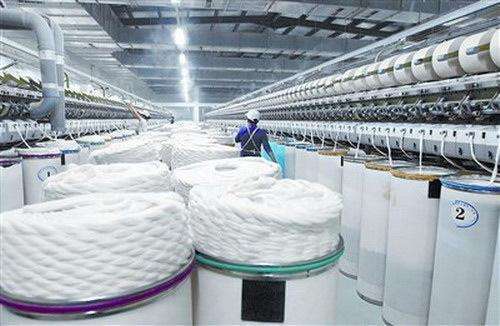 Xia Lingmin, vice president of the China Textile Industry Federation, said that the key to solving these problems is to continuously improve the industry's ability to innovate and develop. Through the deep integration of the two industries to promote the transformation of the industry's new and old kinetic energy, thereby accelerating the intelligent process and promoting industrial transformation and upgrading. .
In fact, at this stage, smart manufacturing is the main direction of the textile industry. In particular, in recent years, the textile industry has focused on smart manufacturing to form pilot projects and has achieved remarkable results in flexible manufacturing.
Of course, we still need to work hard in the following aspects at this stage.
1. Strengthen the top-level design of smart intelligence.
2. Increase the demonstration of smart intelligence pilots in the textile industry.
3. Promote the innovative application of Internet, big data, and artificial intelligence in the textile industry.
4. Promote the construction of a number of industrial clusters intelligent service platform.
5. Build a textile quality traceability system supported by a new generation of information technology such as the Internet of Things to lead green life and promote green life.
However, there are still many problems and shortcomings in the intelligent development of the industry in the present society.
Of course, the most important thing is the lack of smart and intelligent professionals.
The above is In 2020, the textile industry can only establish a preliminary application system for manufacturing applications..editor introduced to everyone .If you want to know more about digital printing towel related content , please pay attention to Jiangsu Busyman Textile Co., Ltd.http://www.towelkingdom.com/