Digital printing factory distribution
Nowadays in the printing market, the market share of digital printing is getting higher and higher. Now, in order to better develop digital printing technology, many digital printing factories have chosen to focus together. The advantage of bringing together is that they can obtain more in the market. Good sales.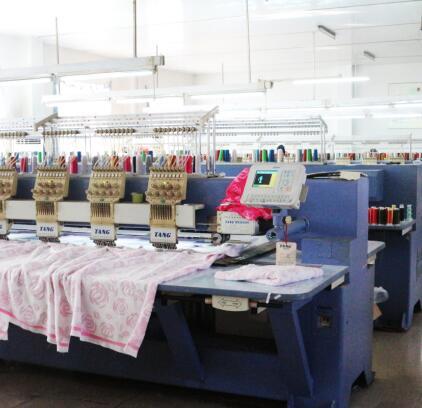 In fact, together, dealers can choose among the many choices of factories that best meet the needs of their products, and other factories will also improve the capabilities of their factories. There will be no low price and poor quality due to decentralized layout to grab customers.
Judging from the current market, most of the digital printing is located in Jiangsu and Zhejiang. In fact, the textile industry developed very early in the region, and the processing plant will also choose automation and some The advantaged equipment can naturally analyze the system when it is used, so we can also know the benefits brought about by the actual implementation and make a correct and reasonable choice.
In fact, do a good job in the specific area of ​​the investigation, know the specific location of the distribution, in the choice of digital printing processing plant can be based on the current market situation to make a good choice.
The good development of the industry will bring about some value increase will be obvious. Selecting a digital printing plant in the Jiangsu region will definitely not disappoint you.
The above is Digital printing factory distribution.editor introduced to everyone .If you want to know more about digital printing towel related content , please pay attention to Jiangsu Busyman Textile Co., Ltd.http://www.towelkingdom.com/