4.18 "Let the printing be simpler" summit forum is over. Don't be lazy to express opinions on how to play digital printing.
On April 18, 2018, the Shanghai International Textile Digital Printing Summit Forum organized by UBM China (TPF-Shanghai International Digital Printing Industry Exhibition) and "Fashion Printing" was held successfully at the Shanghai New International Expo Center. Ending!
Ms. Dong Yilei, the project manager of the China News Group, gave a speech at the beginning of the forum. Secondly, Ms. Gu Chunxia, editor-in-chief of the forum's organizer "Fashion Printing" made a speech.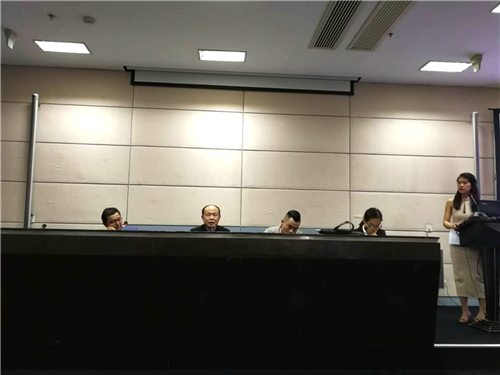 In the discussion session, we did not give lazy people home textiles as guests to express some of their opinions on how to play digital printing.
details as follows:
1.Newly developed double-sided printing technology
Double-sided digital printing technology is the printing technology developed by our company before the Shanghai China Fair. As its name implies, it is printed on both sides of the grey fabric. As the industry's first double-sided printing technology, it was also the first appearance at the Shanghai China Fair. It was well received by many visitors.
2. Product Service Customers Japan 70% 20% Europe and America 10% Domestic
As a foreign trade company, our order of 9 Chengdu comes in foreign markets, of which the Japanese market has a relatively large share of 70%; the European and American markets account for 20%. Another achievement is our order from our country.
3. Product use: application
Our company's product range includes sports, fitness, hotels, beach, kids, daily use, private customization and other aspects. The company has always served the public with high quality.
At the scene, we also brought some samples for all the participating guests to watch. The printed products made by double-sided printing and double-sided positioning printing technology were also unanimously recognized by the guests present.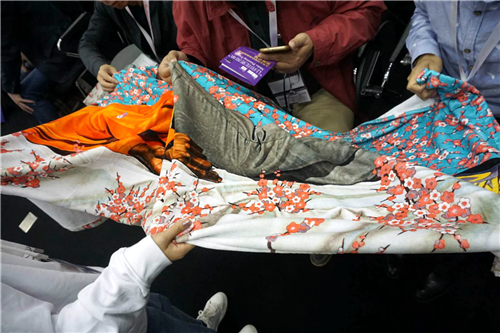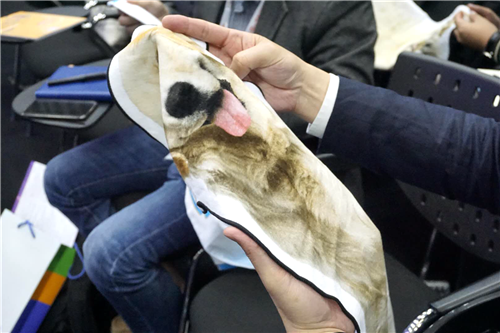 Although the cost of digital printing is now higher than that of traditional printing, digital printing also gives customers more choices based on their own advantages.
Just this month, our company invested capital to introduce a fully imported Zimmer printing machine from abroad, at which time our total production capacity will reach 8,000 meters/day.
The above is the 4.18 "Let the printing be simpler" summit forum is over. Don't be lazy to express opinions on how to play digital printing.editor introduced to everyone .If you want to know more about digital printing towel related content , please pay attention to Jiangsu Busyman Textile Co., Ltd.http://www.towelkingdom.com/